Handmade kitchen made with Oak and hand finished with Osmo oil and black water stain. Inside cupboards are made with Birch ply with solid Oak framing. Doors are made with Birch Ply faced with thick hand-cut Oak veneer.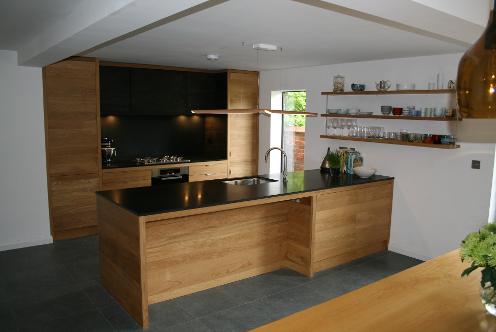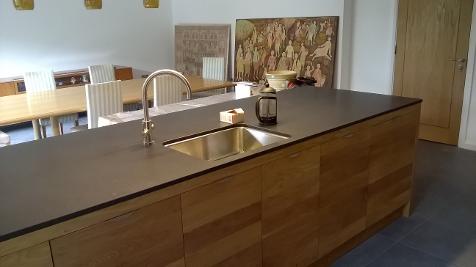 Two examples of Handmade Bespoke Kitchens using Oak and Cherry. The Made-to-measure Cherry Kitchen here on the right was purpose built to fit into an hexagonal room.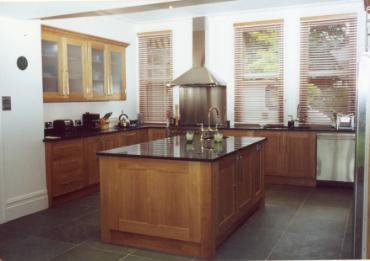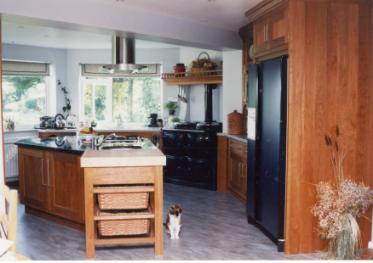 Handmade Bespoke Kitchens with paint finish to match any colour.
Granite worktops or wooden worktops handmade to order. Made-to-measure Solid Oak wooden worktop shown below.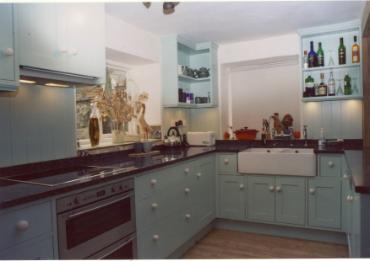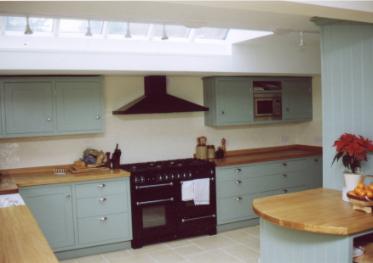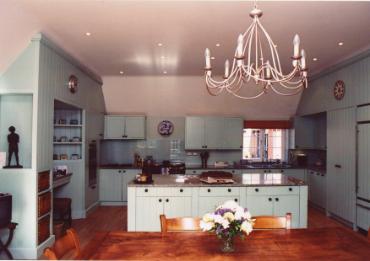 Handmade Kitchen with glass splashbacks.
Handmade Bespoke Kitchens.Made-to-Measure Built-in Cupboards, Bookshelves & Wardrobes.Bespoke Furniture.
Broughton Joinery & Fitted Furniture
Grandad's Farm, Salisbury Road, Broughton, Stockbridge, Hampshire SO20 8BX. Covering Winchester, Salisbury & Andover area.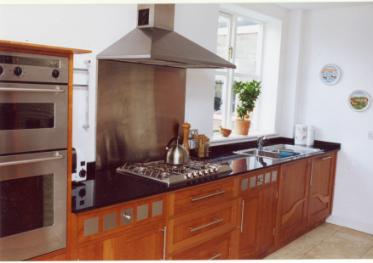 Bespoke Kitchen in Cherry with stainless steel insets. Design inspired by Charles Renee Mackintosh